Extra Special Relationships
As your child settles into nursery life they will form strong relationships with all the educators, however there will be one person that they spark an extra special relationship with. That person will be your child's Key Person, they are extremely important in ensuring that your child is happy and settled and that you as a parent feel confident.
This person will grow to know your child in great depth, understanding their unique personality and how they like play, learn and interact within the nursery. Your child's Key Person will also develop a relationship with you as a parent and you will be able to share your experiences from home along with the developments or changes you have made to their routines and we can then adapt and change routines within nursery.
They will also be responsible for all the assessment and observation of your child within nursery. They will ensure that your child is continuing to develop within their learning and provide evidence through photographs and videos. You will receive feedback after each session, sharing the experiences they have had during the day and all the key information from the day.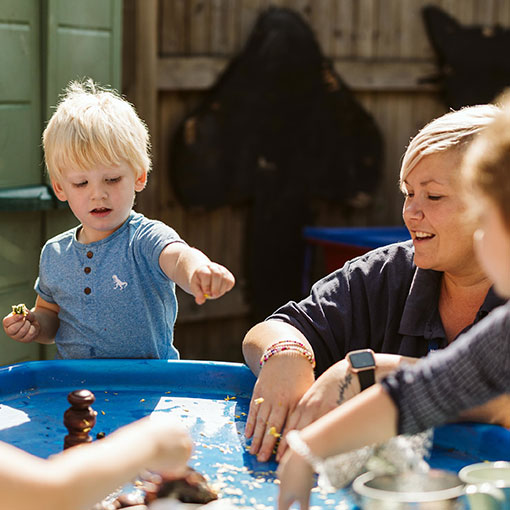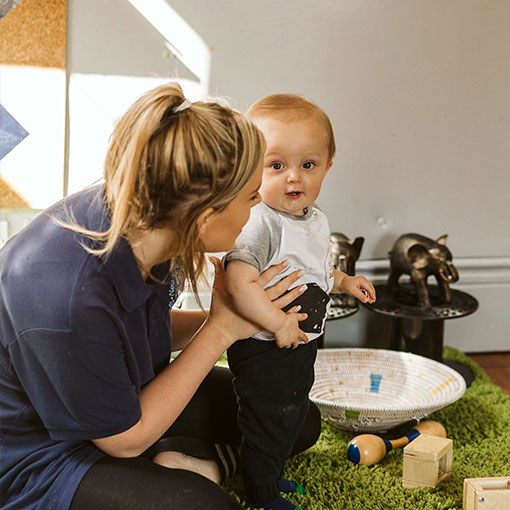 Staff Training
 We are extremely passionate about recruiting educators that have an ongoing thirst to learn and develop new skills. We have an extremely dynamic team providing high quality care and education for our children. We ensure that all our educators are Paediatric First Aid trained and have training in Safeguarding and Food Hygiene, so that you can be confident that your child is completely safe in our care.
We have a robust recruitment policy in order to ensure we are employing educators that share our passion and vision. We have a truly wonderful team at New Moon Nursery and I am extremely proud of each individual Educator, they all bring their own ideas and experience into the mix which enables the nursery to continue to develop. They have a real passion for childcare and each one has the special skills required to ensure that your child feels safe, loved and respected whilst they journey through our nursery.