Half Moon Room
Within our Half Moon Room our trained educators understand that different children require varied activities that will enhance their skills as they grow and become more active. Our educators understand that whether children are starting nursery for the first time as a two year old or transitioning from our baby room, they need time to settle and get to know their environment.
Life as a two year old is full of new challenges and these need to be fun and engaging that sparks their interest and inquisitive nature. Your child's language skills will be beginning to flourish and, language and communication development is supported through interaction with attentive educators who help children to begin to understand the world through a range of stimulating learning experiences.
Our two year olds absolutely love testing the boundaries and, our carefully planned routines support them to predict what happens during the nursery day. This enables them to understand our educators' expectations of them. We absolutely love getting to know our two year olds as they continue to develop their personalities. Each one is unique and the educators know exactly how to support each one individually, to ensure they are getting the absolute most out of the nursery environment.
We have high expectations for all our children; our two year olds are encouraged to develop their independence and to take responsibility for developing friendships and being kind and considerate to their peers with the support of the educators.
You will continue to receive the same feedback from your child's key person and you will be able to share the experiences they have had at home, and we can adapt and change any routines or special interests your child has developed, ensuring these are fully incorporated into your child's nursery day.
If you would like to talk to us about your child and the possibility of a place in the Half Moon Room then please get in touch.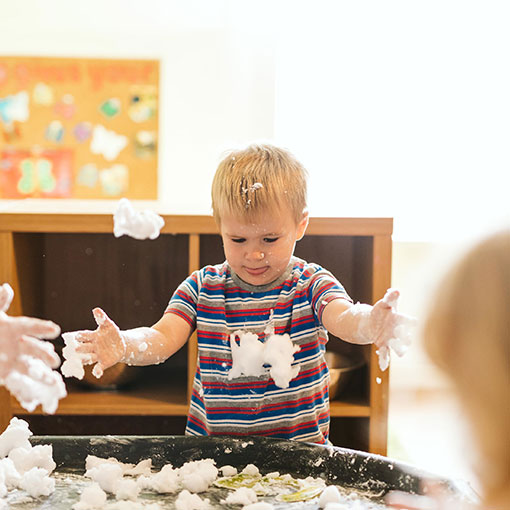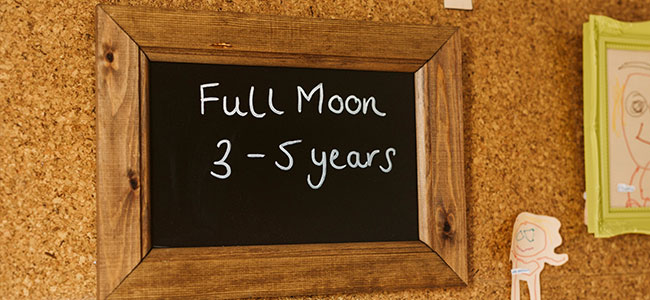 The Next Step
The next step for 3 year olds is moving from our Half Moon Room and progressing to the Full Moon Room, an appropriate space for engaging play activities, alongside developing your child's readiness for school.