New Moon Room
I have been there myself… three times! The day your maternity or paternity leave ends and you have to hand over your tiny little baby into the care of our educators within our New Moon Room, it is such an emotional time. But it's also amazing to watch how well they settle into our care. Babies that are fully settled and happy will progress and thrive, you will  feel confident that they are content in our care.
The activities within the New Moon Room are carefully planned to enhance the development of play, language and learning. Our baby room educators are extremely experienced and fully understand how young babies grow, interact and develop. Our natural resources reflect the ages and stages of our babies' development, this is why we have two differing rooms for younger babies and toddlers. Our baby rooms are calm and we only provide care for 12 babies at a time across the 2 rooms ensuring that there is ample space for your young ones to move freely and explore.
Our baby room educators will spend time listening to your care routine, your child's interests, likes and dislikes in order for them to provide a care plan that is unique to you and your baby. They are skilled in interpreting the subtle communications babies make, developing a closeness that enables them to fully understand your baby's needs. You can see what your baby has been doing on any particular day by using the Parentzone app.
If you would like to talk to us about your child and the possibility of a place in the New Moon Room then please get in touch.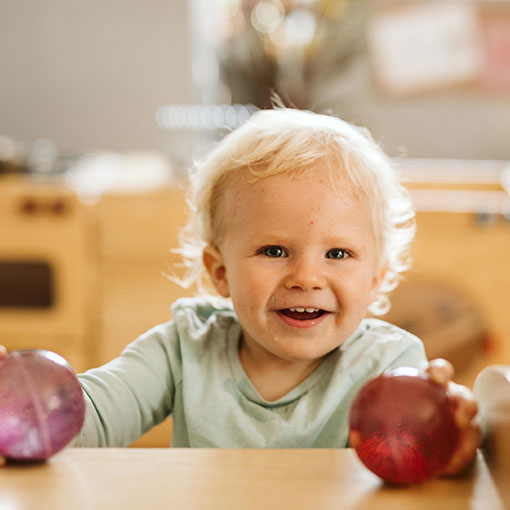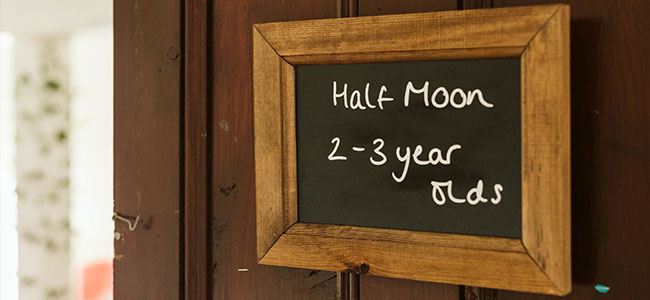 The Next Step
The next step for babies moving from our New Moon Room is progressing to the Half Moon Room, a dedicated space for 2-3 year olds to flourish under the guidance of our educators.